The Best Gifts for Frozen Fans
by Family+FunPittsburgh Image by Gerd Altmann from Pixabay
With Frozen 2 out in the theaters, every fan will want one of these Frozen-themed gifts available online or from your local Target store.
Dress Up Play
Dress your little Ice Queen in Elsa's Black Sea Dress from Frozen 2. The dress has a sheer neckline and motion-sensitive light-up sleeves. Fits sizes 4-6X. For ages 3+.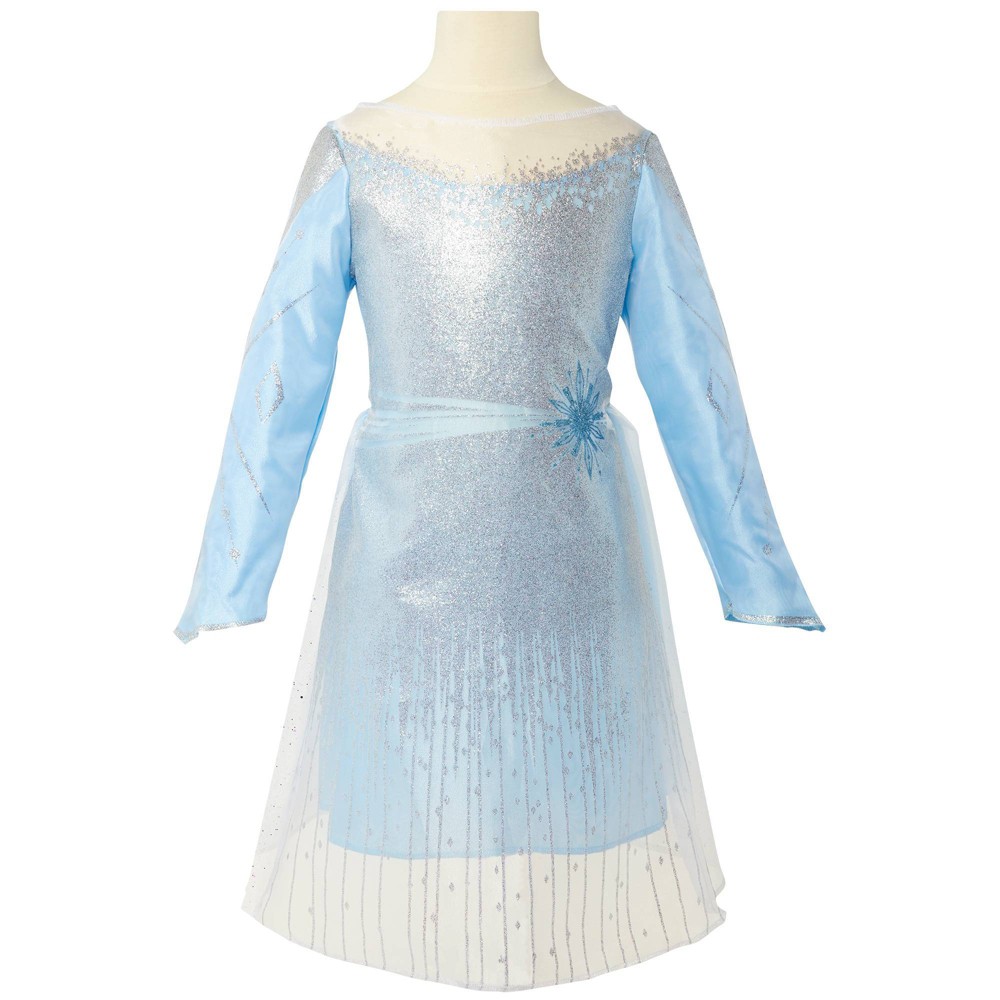 Anna fans will love to dress up in Anna's costume from the new Frozen 2 movie. The dress has a belt, intricate details, and a detachable cape. Fits sizes 4-6X. For ages 3+.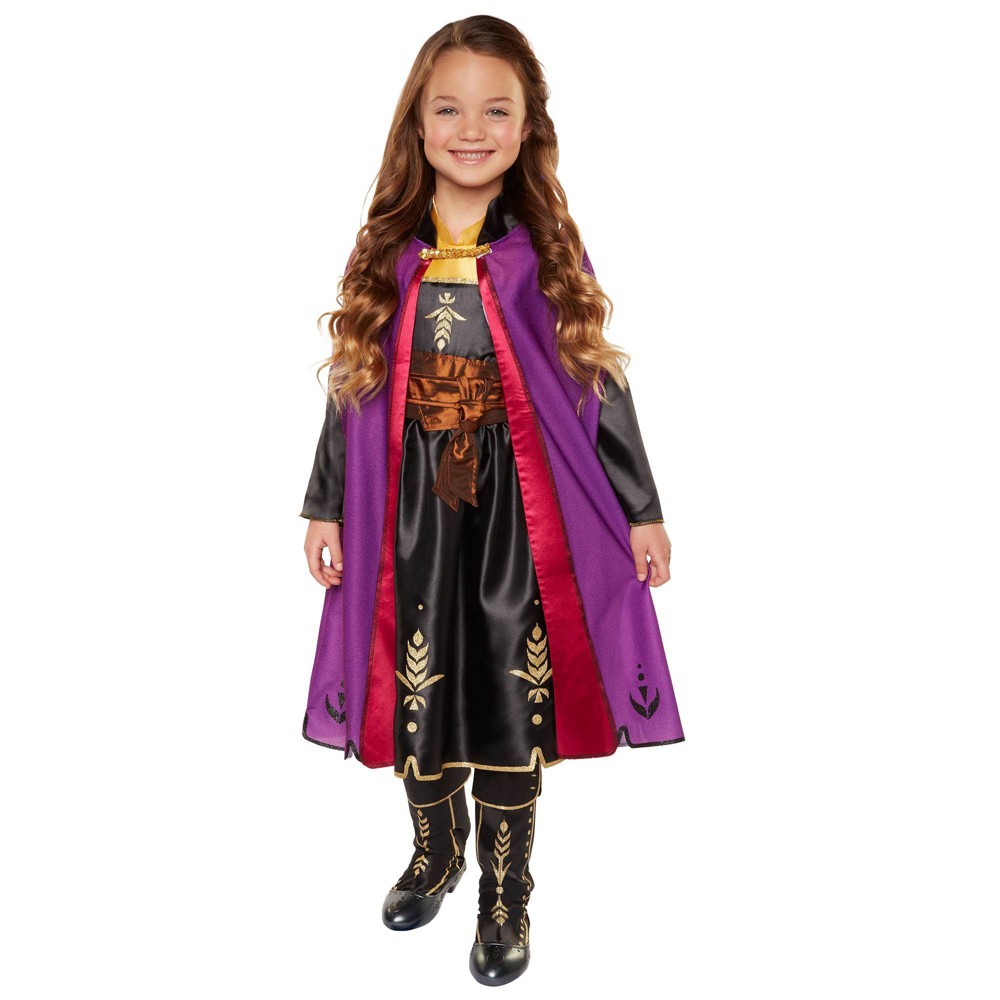 Dolls and Playsets
Disney Frozen 2 Ultimate Arendelle Castle Playset
Every Frozen fan dreams of having their own castle, no you can! The Ultimate Arendelle Castle is every fans dream. The castle is five feet tall with seven rooms to decorate and a light show. The Castle is perfectly sized for your Elsa, Anna, Kristoff, and Olaf dolls, sold separately. For ages 3+. $199.99.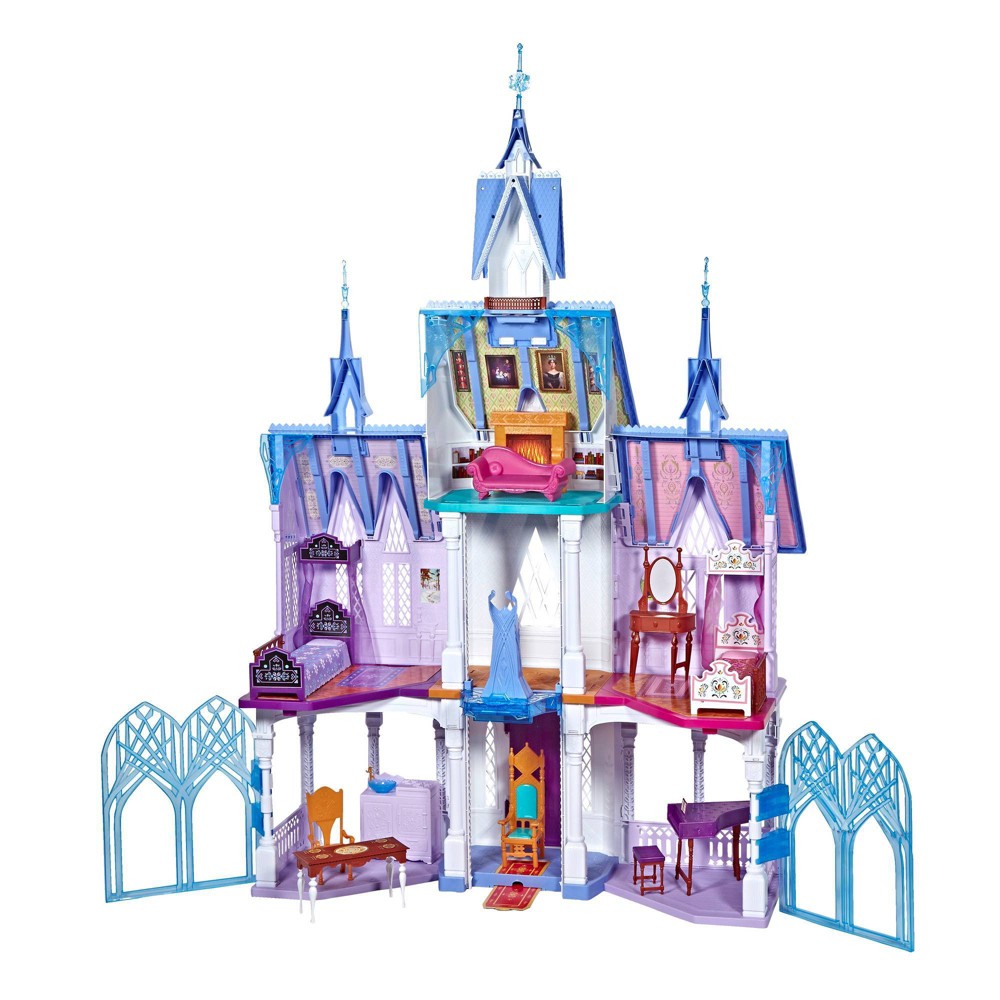 This classic, poseable Elsa doll is outfitted in her "journey costume" from Frozen 2. For ages 3+.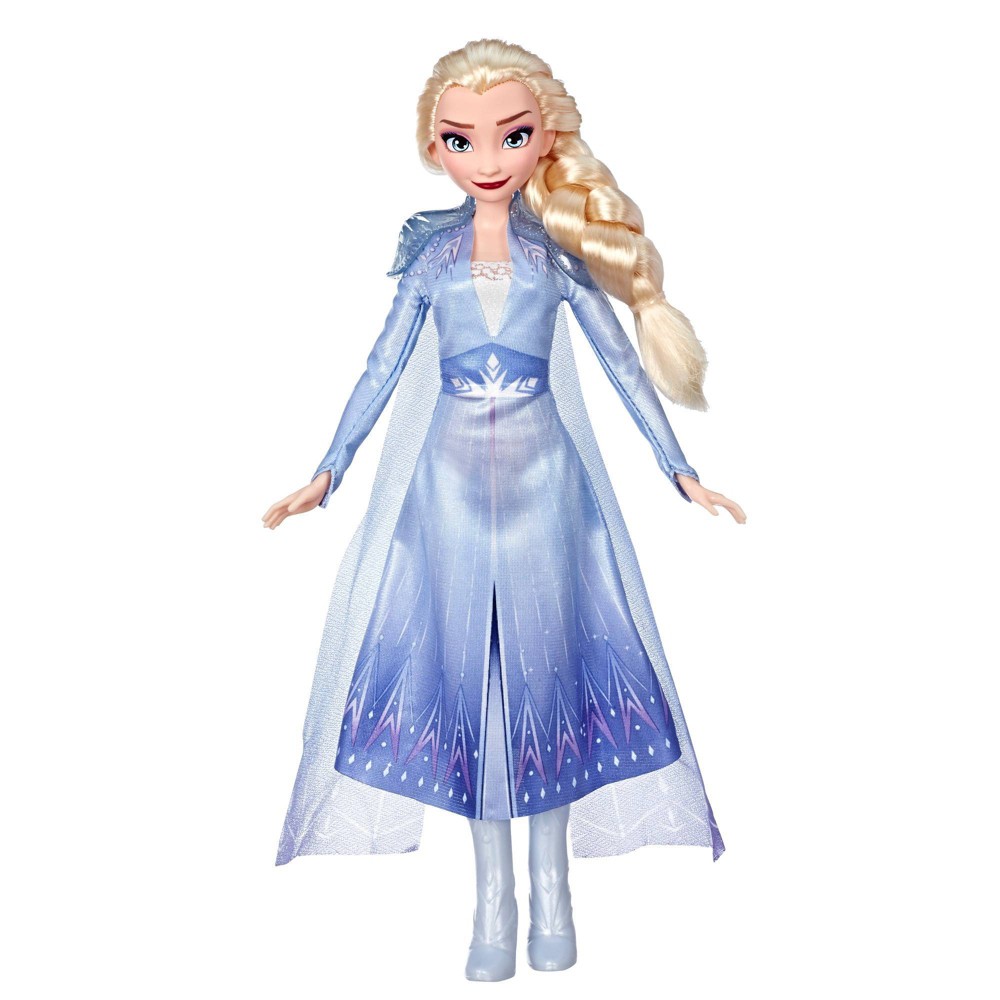 The 14 inch tall, poseable Anna doll is wearing her costume from the hit Disney movie Frozen 2. For ages 3+.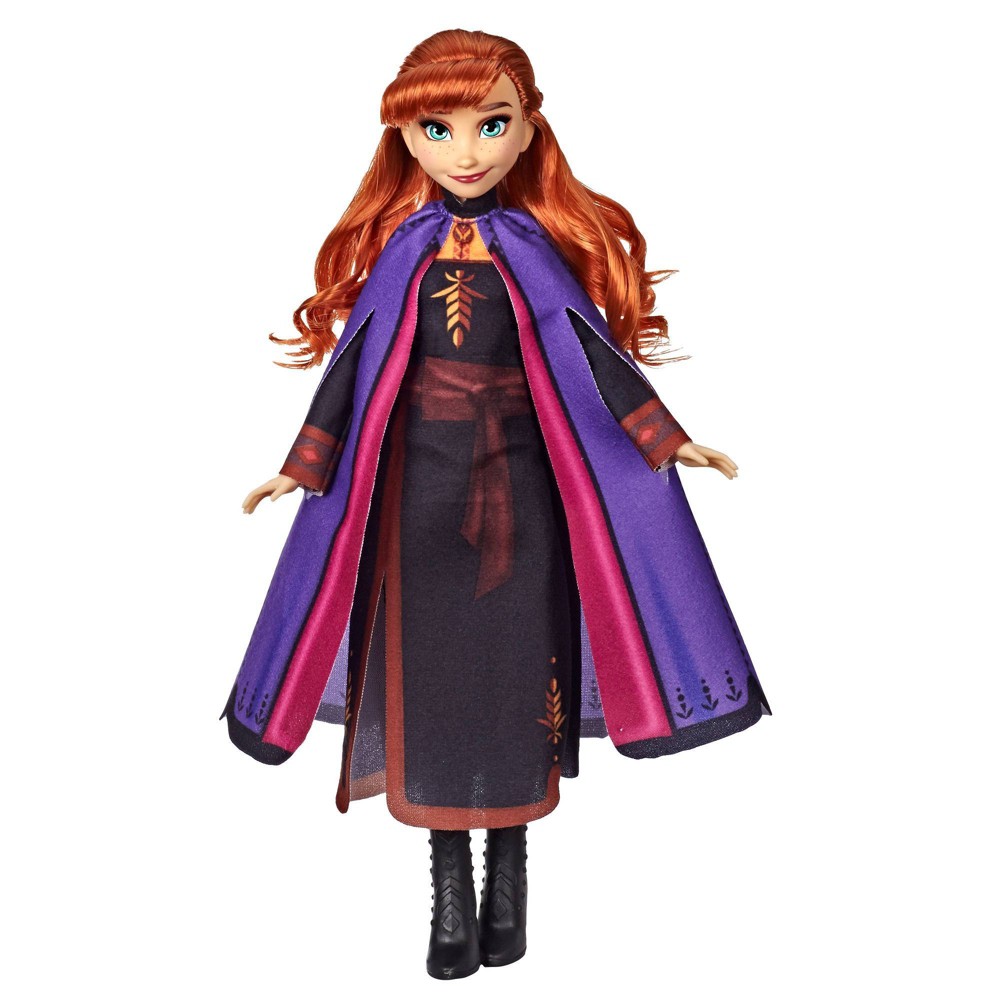 Disney Frozen 2 Ultimate Small Doll Collection (Target Exclusive)
This miniature Frozen set has nine figures including Elsa, Anna, Kristoff, Sven, Olaf, the Nokk, Mattias, Ryder, and Honeymaren. Perfect for all fans of Frozen 2.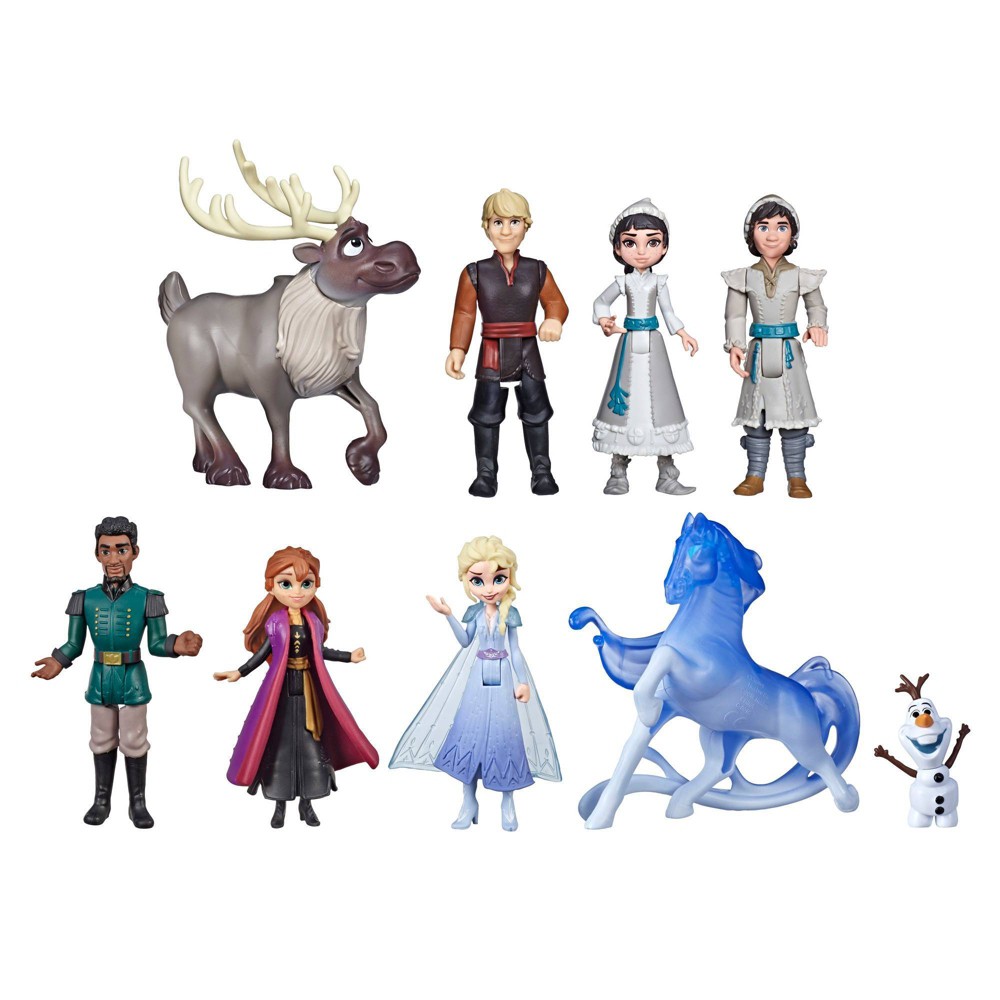 Disney Frozen 2 Fashion Bundle Pack (Target Exclusive) is the perfect Gift Set for fans of Frozen and Frozen 2. The set includes an Elsa doll and an Anna doll. Each doll has three changeable outfits. Dress Elsa up in her Queen dress or her Blue Crystal gown from Frozen or her Journey outfit from Frozen 2. Anna's outfits include her costume from Frozen as well as her Ball Gown and her Journey costume. For ages 3+.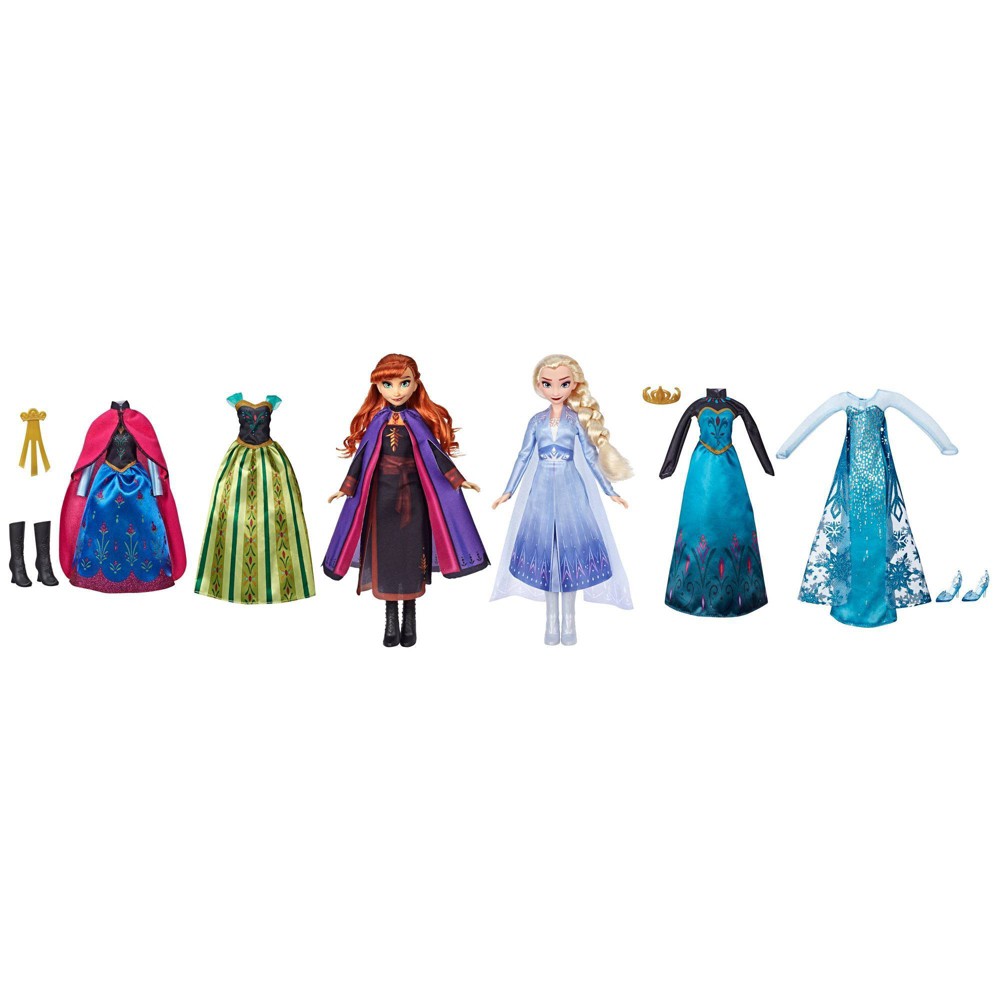 Disney Frozen 2 Sing & Swing Olaf (Target Exclusive) is an adorable addition to every Frozen fan's collection. Olaf sings, speaks, lights up, and sways. For ages 3+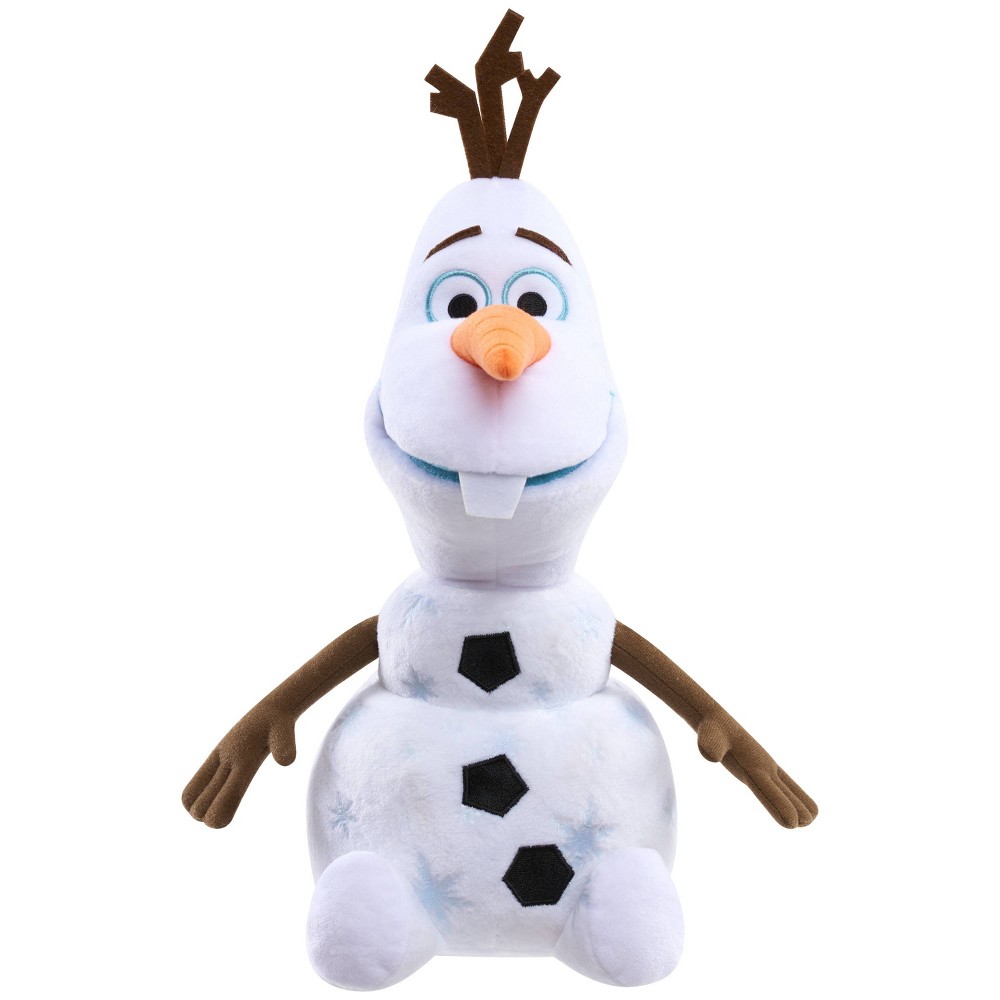 Games
Disney Frozen Frantic Forest Game – A Target Exclusive Olaf is lost in a forest. Who will save him and get a big surprise. For ages 5+. $19.99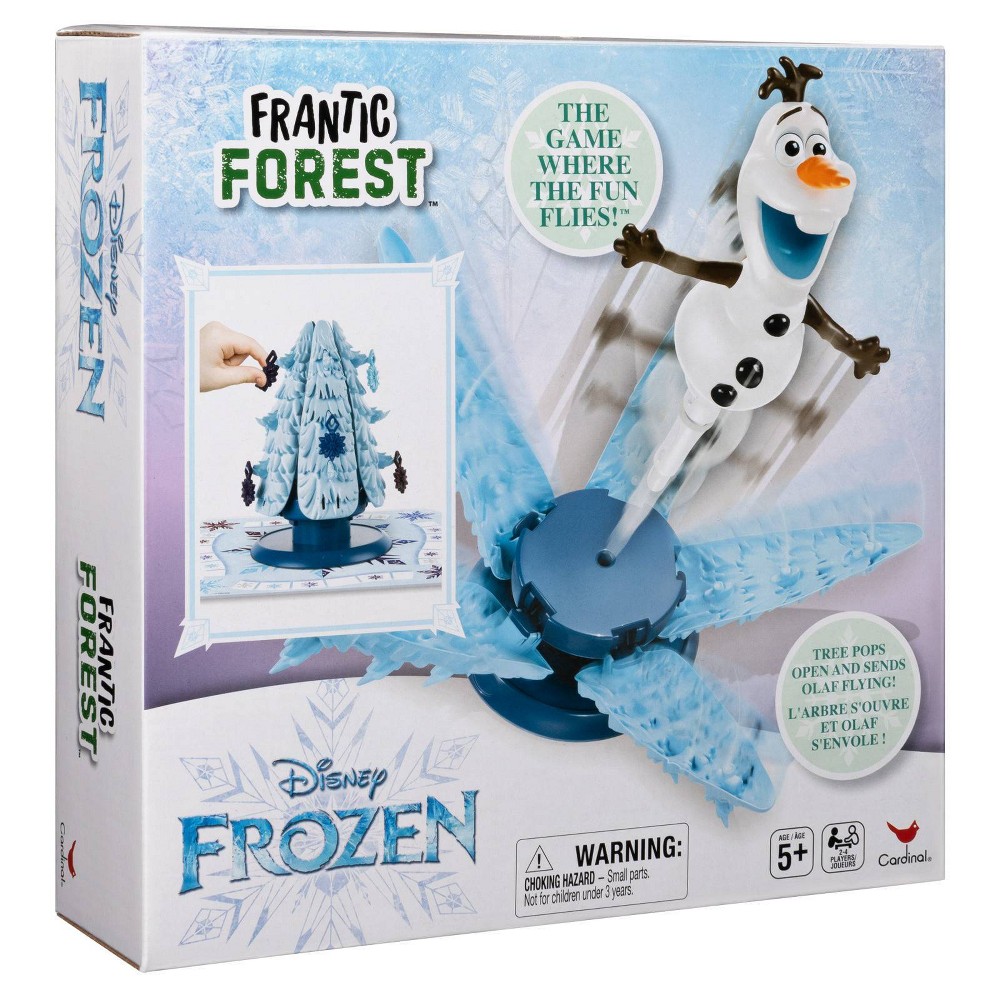 Catch as many snowflakes as you can on the rotating board in the Disney Frozen 2 Frosted Fishing Board Game. For ages 4+. For 2-4 players.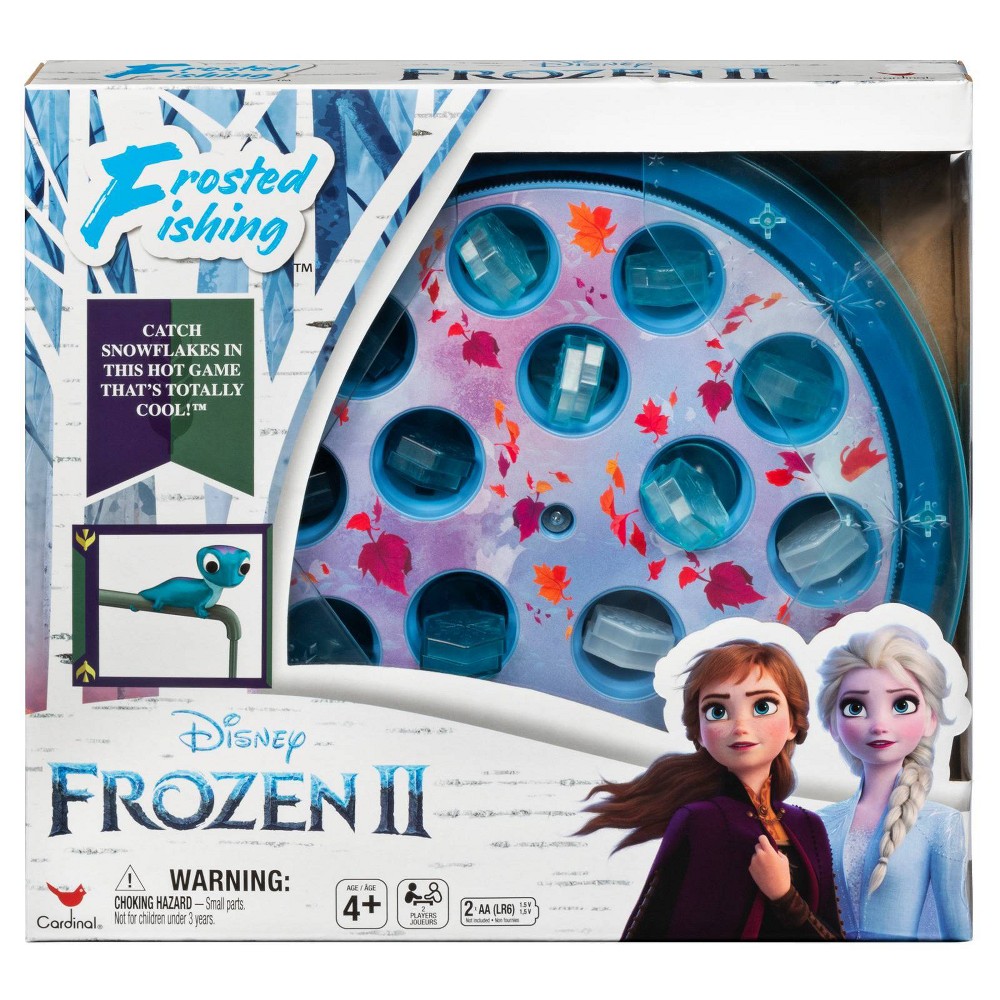 Older Frozen fans can scoop up Frozen properties, take a card from the Family Chest or an Royal Decree, and win the Monopoly Game: Disney Frozen 2 Edition Board Game. Play as Anna, Elsa, Kristoff, Sven, Olaf, or Hans. For ages 8+. 2-6 players.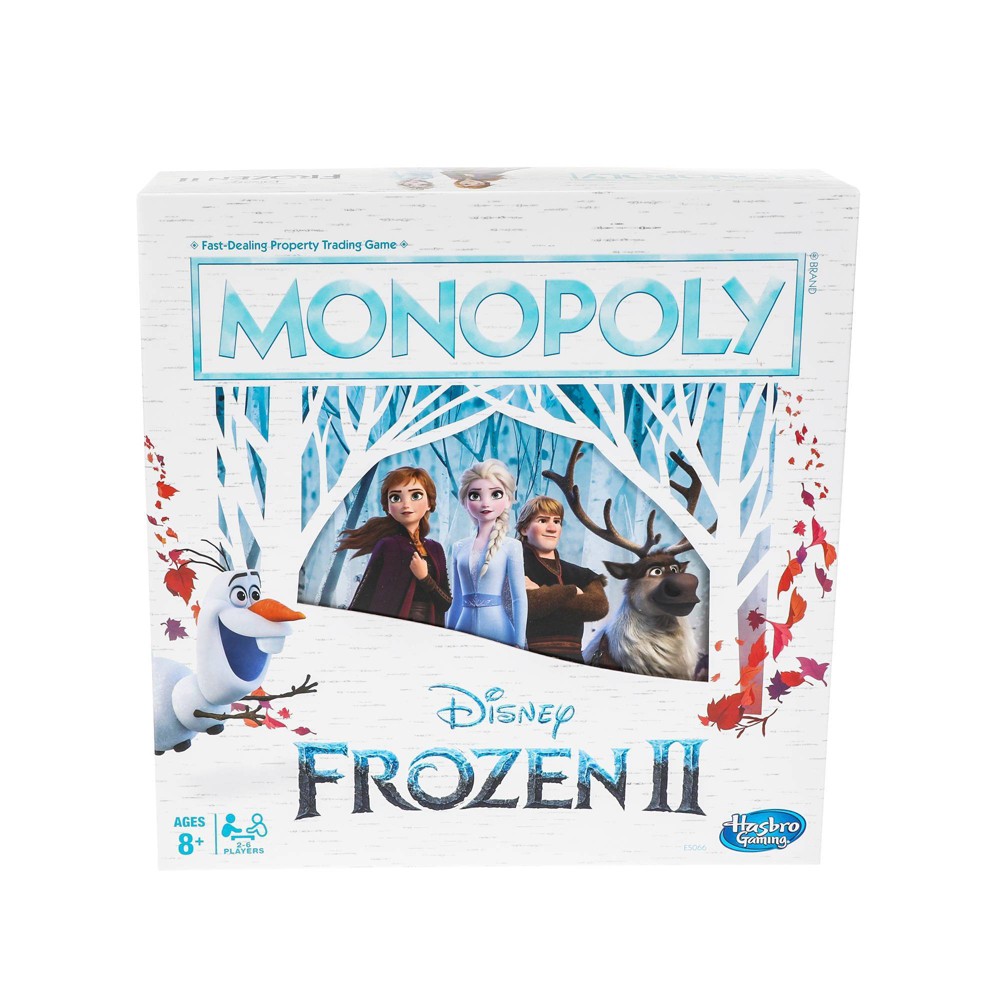 Jewelry, Hair, and Books
The Frozen 2 Clear Snowflake Beaded Necklace is a special gift for Frozen fans.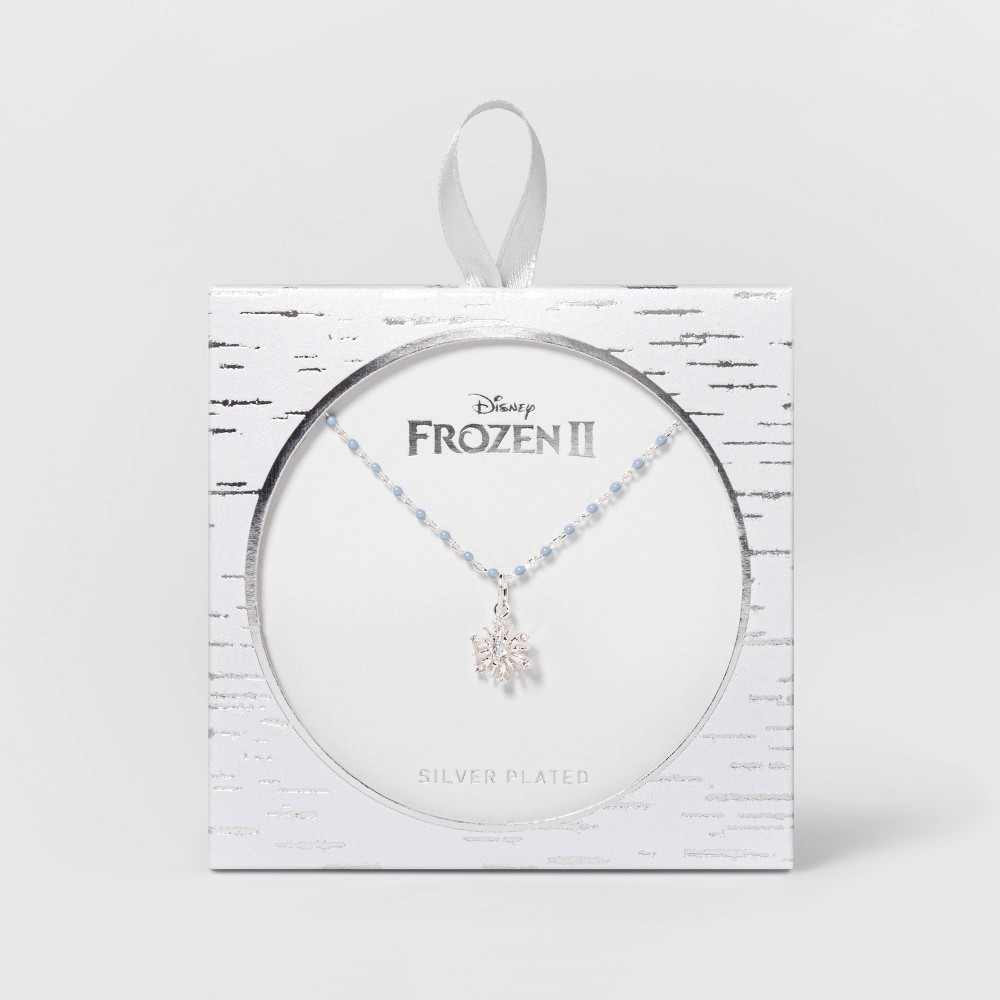 The Frozen 2 Headband with Snowflake will delight little princesses. Top off any outfit with this glittery snowflake. Suggested age 7+.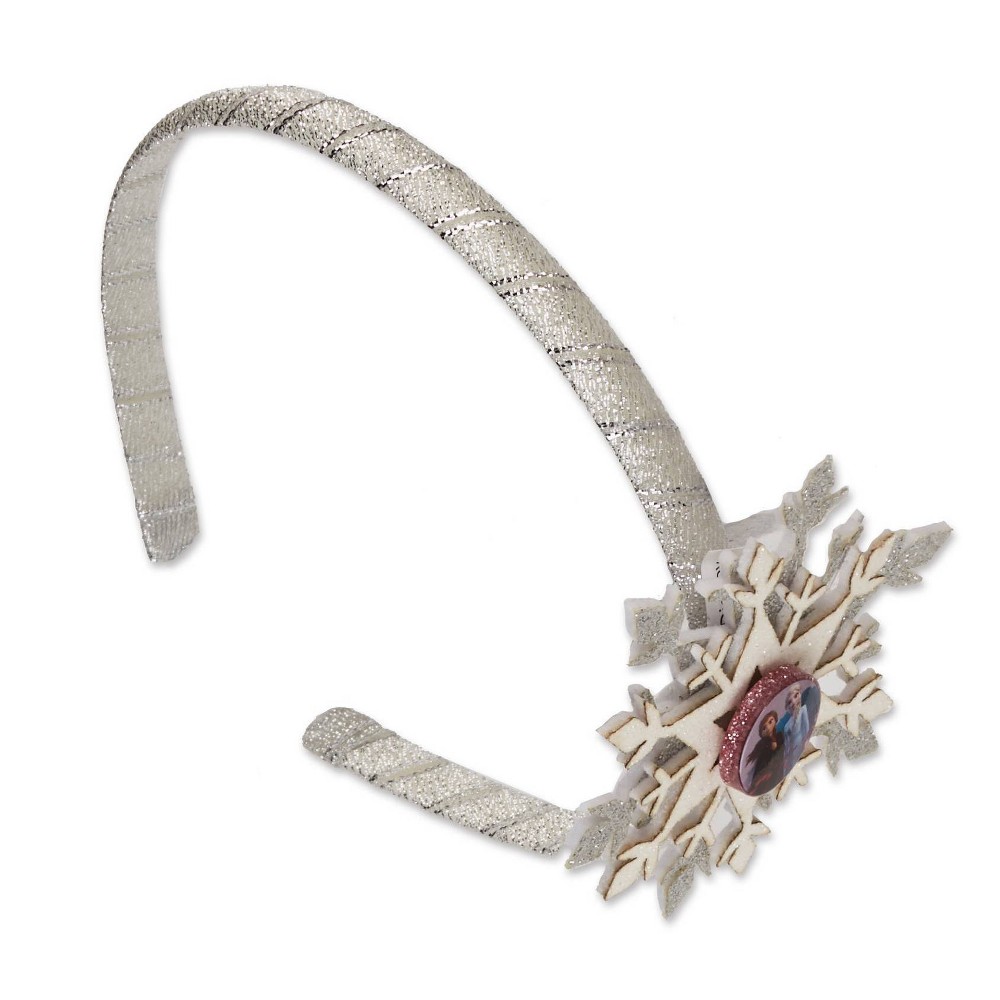 Young readers will love the Frozen 2 Little Golden Book filled with easy-to-read pages and beautiful pictures.