Discover the Love of Reading with the Prime Book Box
by Janet Jonus
Kids love surprises. Parents want their children read. The bedtime story is (or should be) a nightly tradition. The Amazon Prime Book box is the perfect gift for children and families.
Encourage the love of reading, discover new worlds, and find new ideas with the Prime Book Box. The Prime Book Box delivers new books right to your doorstep with a flexible subscription service.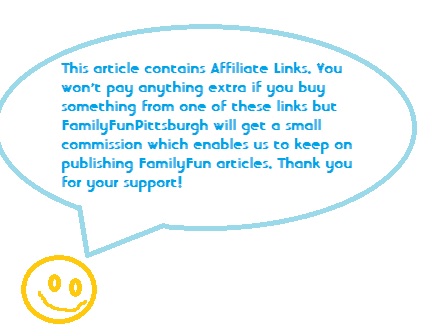 The Amazon Prime Book Box is a subscription service available to Amazon Prime Members. (There are many options for Amazon Prime membership including low monthly rates.) Prime members sign up to have age-appropriate books delivered every 1,2, or 3 months. Parents can chose the books from a curated list or chose the "surprise" option.
Book boxes are age-specific. You can choose books for ages 0-2, 3-5, 6-8, and 9-12. Every box will contain age-appropriate books.
The 0-2 year old box will have four baby and toddler board books. Books may include popular titles from Dr. Seuss, Margaret Wise Brown, and more. These books are perfect for parent or caregivers to read to their children.
The 3-5 year old box will contain two hardcover books. These books are aimed at parents and caregivers and beginning readers. Titles may include popular authors like Jane Yolen, Philip C. Stead, and more. The books are bigger and longer than the baby books with regular, paper pages.
The 6-8 year old box will have two hardcover books for emerging readers. The books can be read by children with the help of a parent or caregiver. Authors include Kate Jane Neal, Lois Lowry, and more. As a child's reading skills improve, they will be able to read these books on their own.
The 9-12 year old box contains two hardcover books for tweens. Authors may include David Blaze, Sharon Creech, and more. Books for this age group include popular books and classics.
Prime members and parents can choose which books are in the box. Every month, Amazon editors choose books for each age group based on popularity and reviews. An email is sent to the Prime member with this curated list of books. The member can either choose to have Amazon pick out the books or they can pick from the curated list. 0-2 year old boxes will have eight choices every month, of which you can pick any four books. All other ages will have six options every month, of which you can pick any two books. If you do not want any of the books, you can choose to skip that Book Box. You have five days from the delivery of the email to make changes to your Book Box. If you like surprises, you can do nothing. Your Book Box will be shipped as is. Amazon makes it even easier. They will check to see if you have recently purchased any of the books in the box and swap out any duplicate books.
The Prime Book Box can be delivered every 1,2, or 3 months. Boxes can be given as gifts. To make the delivery extra special, it is best to put the child's name in the delivery address. Boxes can be given to individual children in the household, and each child can have their own Book Box.
Click on the links in the article to find out more about the Prime Book Box. Once you decide to sign up, Amazon will ask you questions about the child who will receive the Book Box. They will use this information to choose books for that child's box making it a truly unique, personal gift for every child.
The Prime Book Box is $19.99 per box including shipping. (Amazon is currently running a special. You can get your first Prime Book Box for $16.99.) Prime Book Boxes ship out in special boxes, so they cannot be combined with any other Amazon orders. Amazon guarantees the lowest price for your Book Box. If the items in your box are currently on sale or cost less than $19.99, you will be charged the lower price. You can cancel your subscription at any time for any unshipped boxes.
The Prime Book Box is a delightful gift for any child. Fostering a love of reading leads to better grades and better school outcomes for all children. The Prime Book Box is an excellent way to build your very own library with popular and acclaimed books. FamilyFunMom is a big fan of the Prime Book Box. The FamilyFunHome has a library of over 1500 books for ages 0 and up. Every child should have a library of their very own. Start yours with the Prime book Box.