FamilyFunEats: Broccoli Cheese Soup
FamilyFunPittsburgh loves to make soup. Here is a delicious soup that has something for the entire family - cheesy goodness for the kids and vegetables for the parents. We use fresh broccoli but you can substitute frozen broccoli, just thaw it first so you can cut it easier.
We also cheat a bit on making the roux (the butter and flour mixture that is the base for creamy sauces and soups). We make it with the fried onions. If you don't want to do it this way, you can fry the onions separately and then add them to the soup but we are busy so we combine these two steps into one.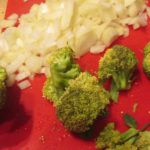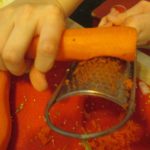 Ingredients:
1/2 cup butter (one stick)
1 1/2 cups onions, diced
3 cloves of garlic, minced
1/2 cup flour
salt and pepper
3 cups chicken broth
2 cups 2% or whole milk
1 1/2 cups half and half
1 teaspoon nutmeg
2 tablespoons powdered garlic
2 tablespoons powdered onion
1 tablespoon dried thyme
1/2 teaspoon smoked paprika
1/4 teaspoon chili powder
salt and pepper
2 cups broccoli, minced
1 cup carrots, shredded
3 cups cheddar cheese, shredded
1/2 cup Parmesan cheese, shredded
Sliced green onions and shredded cheese for garnish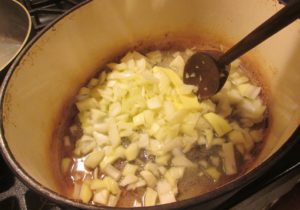 Melt butter in heavy stockpot or dutch oven over medium heat.
Add onions and garlic, stir. Cook until tender but do not brown.
Add flour and stir constantly to mix. The mixture will form a soft ball. Turn heat to low.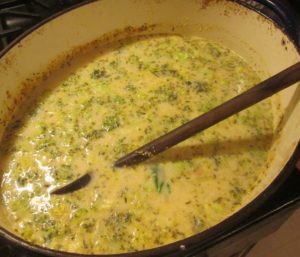 4. Add broth, milk, and half and half. Turn heat up to medium and stir to blend. (Stir until the roux is completely mixed into the soup and the soup has a smooth texture.
5. Add nutmeg, garlic powder, onion powder, thyme, paprika, and chili powder. Stir.
6. Add salt and pepper to taste.
7. Cook over medium heat for 5-10 minutes until soup has thickened.Stir occasionally.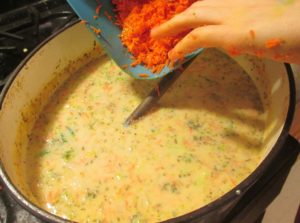 8. Stir in broccoli and carrots. Cook over low heat for 10-15 minutes until vegetables are tender, stirring occasionally
9. Stir in cheese. Add salt and pepper to taste. Cook for 5-10 minutes over low heat until cheese is melted and blended into the soup.
10. Serve with scallions and cheese for garnish.