ICANdance Adaptive Dance Program for Special Needs Kids
by Janet Jonus photo courtesy of Cassidy Negri
Families of Special Needs children have a new and exciting opportunity for their kids – the ICANdance program developed by Adapted Physical Activity Specialist and local dance teacher Cassidy Negri. Special Needs Kids can learn to dance in a safe, inclusive, nurturing environment.
"Dance is a sanctuary," Cassidy explains. "It is a form of self-expression. I really believe everybody can dance."
Cassidy developed the ICANdance program as a graduate student at Slippery Rock University. The program is designed to give every student the opportunity to learn how to dance. Each program has been modified for the specific age and disability. There are classes for ages 5-9 and 10+. There are classes for those with cognitive disabilities, autism-spectrum disorder, and blindness. Classes are presented as weeklong mini-camps. Each class lasts one and one half hours.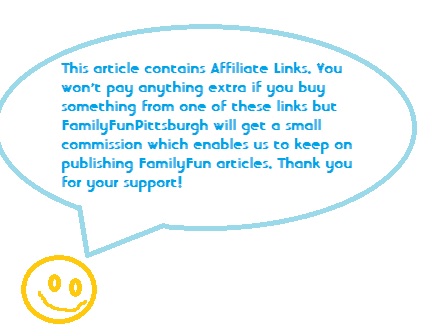 Cassidy herself is a force of nature. She took up dance and musical theater at a later age. While she enjoyed learning, performing was always nerve-wracking for her. She soon transitioned to teaching. She studied Dance as an undergraduate at Slippery Rock University. While at college, she discovered Adaptive Physical Activity. She worked with several groups that teach athletic skills to special needs individuals. Cassidy had found her true calling. Through grit, determination, and skill, she developed an amazing Adaptive Physical Activity program for dance and ICANdance was born.
Cassidy's love of dance and sparkling personality makes the program unique and special. As a Special Needs family, FamilyFunPittsburgh has met many so-called "specialists". Cassidy outshines them all. She has studied the needs of each group she teaches and has created a dynamic and exciting program. Special needs family want their children to have the same opportunities all of the other children get. Cassidy has ensured that Dance is now open to all of our kids.
Kids in the 5-9 year old class will be "introduced to the basic dance genres" including ballet, jazz, and "brain dance".
Classes for children 10+ explore the basics of ballet, jazz, and contemporary dance.
Adaptive Dance for Cognitive and Intellectual Disabilities.
The ICANdance Adaptive Dance Program for Cognitive and Intellectual Disabilities focuses on the individual needs of each student. The programming is designed for progressive advancement. Flexibility, strength, and balance are taught.
"The development of basic core skills can translate to life outside of class and Activities of Daily Living," Cassidy explains.
Safety and encouragement are always part of the program. "We concentrate on achievement," Cassidy says. "We establish goals for the individual student that they can achieve."
Adaptive Dance for Autism Spectrum Disorders
The ICANdance Program for Autism Spectrum Disorders incorporates social interaction into the dance program. Students work individually and in a group to learn and achieve their goals. Social interaction is often a deficit in ASD kids.
Children on the Autism Spectrum also have difficulties following multi-step directives. Verbal communication is difficult too. The ICANdance program is designed to overcome these problems.
"We use a lot of repetition (with the ASD group)," Cassidy explains. "We also use video to teach steps and review what we have learned since kids on the Spectrum are often visual learners."
The techniques of dance are taught with plenty of breaks for decompression.
Adaptive Dance Program for Blindness
The ICANdance Program for Blind Students concentrates on movement in space.
"We use tactile input (with the blind students)," Cassidy says. "We use rhythm and repetition."
Students are challenged to learn to move within their environment and are encouraged to improvise, to feel their bodies move in a safe space.
Cassidy wants her students to gain confidence in their abilities through dance. "I feel that it is a process that gives my students skills they can use in their daily lives," Cassidy says. "But more importantly it gives them a new form of expression and joy in movement."
With the ICANdance Program, everybody can learn to dance!
The Basics
The ICANdance Program can be found at Siri's School of the Performing Arts at 33 Northgate Plaza, Unit 6, Harmony, PA. The school is just 12 minutes from Warrendale and Cranberry Township. It is 30 minutes from Pittsburgh.
Classes are open to boys and girls 5 and older. All students must be able to use the bathroom on their own or a parent or attendant must stay on the premises to aid with toileting needs. If students have any medical conditions that would prohibit participation, a medical release is required. Students should wear clothing that is easy to move in. Traditional dance clothing is not required but it is welcome if students are comfortable wearing them.
Fall Classes start on September 9th. Level 1 classes are from 500-545PM. Level 2 Classes are from 645-715PM. For more information and to register: https://canegri2552.wixsite.com/icandance
Cassidy (Program Director) 412-260-0742
Siri's School of the Performing Arts 724-453-0944
ICANdance is HIGHLY RECOMMENDED by FamilyFunPittsburgh. This exciting, new program is an opportunity for our special needs kids.