Mummies of the World at the Carnegie Science Center
by Janet Jonus photo courtesy of the Carnegie Science Center/Mummies of the World
The world-renown Mummies of the World exhibit is at the Carnegie Science Center's PPG Science Pavilion for an exclusive engagement from October 5, 2019 through April 19, 2020. The exhibit includes mummies from museums around the world interspersed with interactive displays describing the mummification process, and the lives of the people who became the mummies in the exhibit.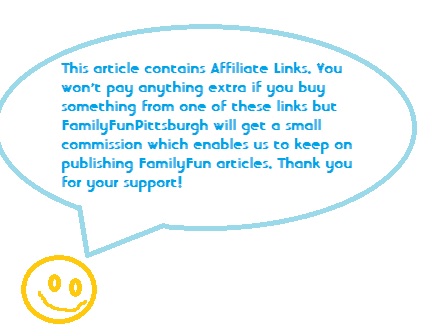 Most people associate mummies with the Pharaohs of ancient Egypt. Mummification was a process that was used by people around the world. The Aztecs, Incan, Aboriginals, Egyptians, Africans, and Europeans all practiced the art of mummification. Mummification varies by culture. It is the process of drying out, or desiccating, the body. The idea was to preserve as much skin as possible. Intentional mummification was often a part of religious rituals surrounding death. The Egyptians thought you did actually "take it with you" providing their pharaoh mummies with everything the pharaoh would need in the next life. Some ancient civilizations mummified all of their dead. Many other cultures reserved mummification for the rich and powerful.
Not all mummies were created on purpose. Many of the mummies in the Mummies of the World exhibit happened naturally. If the conditions are right with the correct temperature, air flow, humidity, and time, the body will not disintegrate.
Mummies of the World is the largest collection of mummies in the world. The 40 mummies in the exhibit come from ancient times to modern times. Some are intentional mummies. Others were created naturally. The mummies include an Egyptian priest named Nes-Hor and animals from ancient Egypt including a fish, a bird, a dog, and a baby crocodile. There is a family of mummies from Vac, Croatia who died from tuberculosis. They are representatives of the 265 mummies found inside of a crypt in a church in Vac. The deaths occurred in the 18th century, and the mummification process was natural. Baron Von Holz is another naturally created mummy. The 14th Century German Nobleman was found in the family crypt with his leather boots intact.
The Mummies of the World exhibit also has interactive elements that explore the mummification process, and how mummies are studied. The story of the mummies is told through multimedia presentations. 3D animation lets you explore some of the mummies.
Mummies of the World has real mummies on display. Some kids may find the exhibit too disturbing or too intense. Online reviews recommend it for children ages 8-10 and older. It will take 20-45 minutes to explore the exhibition.
Read the Family+FunPittsburgh Know Before You Go Guide here:
The Basics
Mummies of the World will debut at the Carnegie Science Center on October 5, 2019. Tickets to Mummies of the World are separate and additional to tickets for the rest of the Science Center. Tickets for adults are $19.95, seniors 65+ are $17.95, children 3-12 are $15.95, and children 2 and under are free. Tickets will have date and time specific entries. Combination tickets to Mummies of the World and the Carnegie Science Center are available. They are $32.45 for adults, $27.45 for seniors 65+, $24.45 for children 3-12, and children 2 and under are free. For tickets and information: http://carnegiesciencecenter.org/exhibits/mummies-of-the-world-faq/
The Carnegie Science Center is located at One Allegheny Avenue, Pittsburgh PA 15212 / 412-237-3400. For more information about the Science Center, read our Know Before You Go Guide here: https://familyfunpittsburgh.com/carnegie-science-center-familyfunpittsburgh-ultimate-guide/