FamilyFunEats: Stovetop S'mores
by Janet Jonus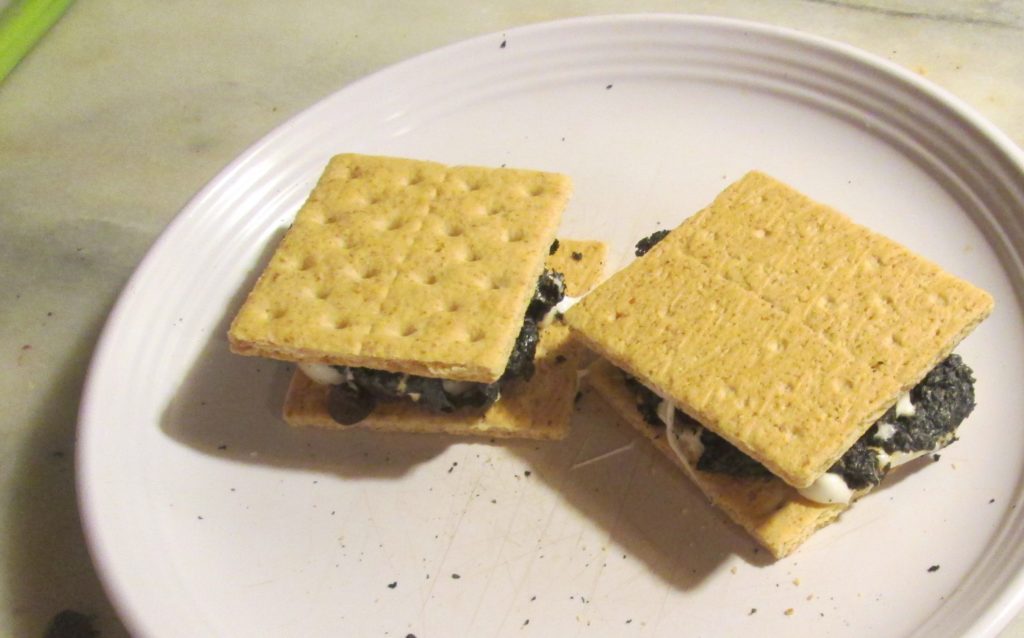 S'mores are a FamilyFunFavorite on a cold winter night (or a warm summer night or a crisp fall night). The S'more is the perfect blend of warm, gooey, chocolatey goodness!
Like most people, FamilyFunPittsburgh can't just build a bonfire to toast marshmallows. but S'mores can be made on any gas stove. (Sorry. electric stoves won't work but you can use a Sterno burner.)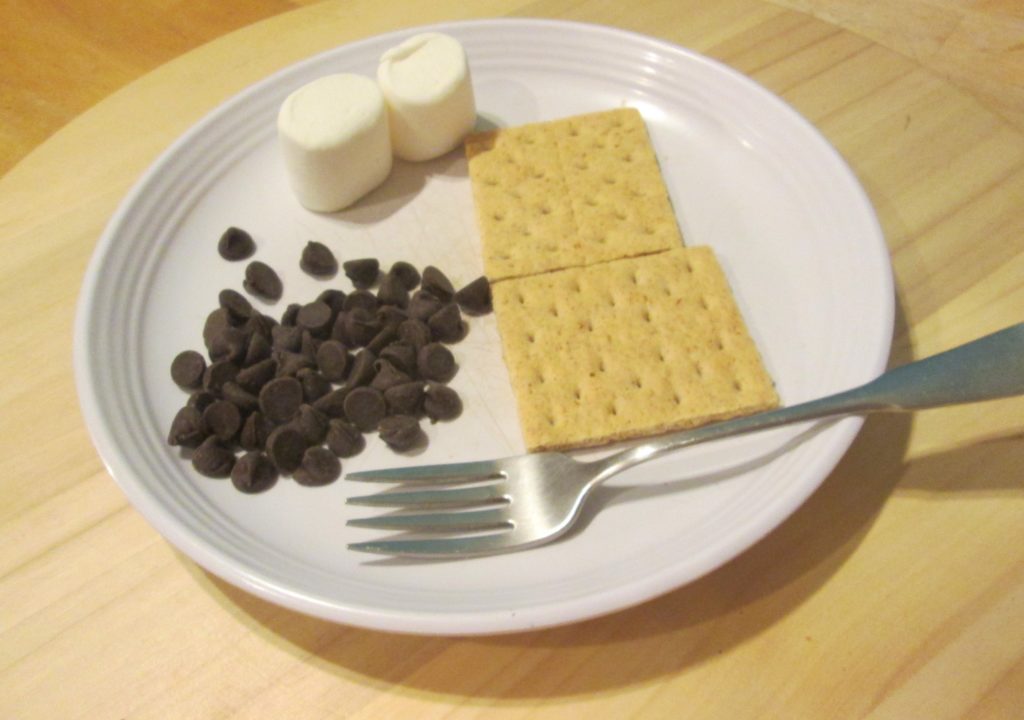 Ingredients:
Marshmallows
Piece of milk chocolate OR 1 Tablespoon of Chocolate Chips, any flavor
2 Graham Crackers
Equipment:
Skewer or fork – If using a wood skewer (chopsticks work well for this), soak the wood skewer in water for ten minutes and then dry off. This helps to prevent the skewer from catching fire. If using a fork or metal skewer, it will get VERY HOT. Do NOT eat the marshmallow off of the metal fork, you can burn your lips!
Gas stove, grate removed to have access to the flame.
Parents should help their children or do the roasting for them as you are working over a very hot, open flame.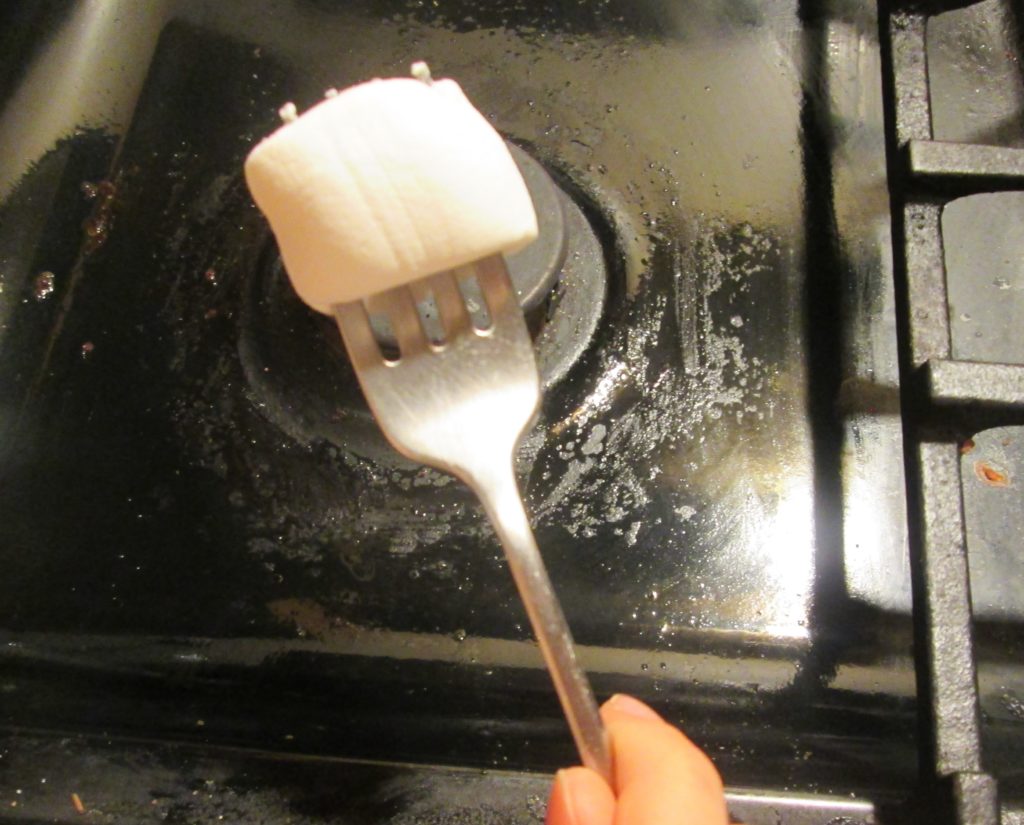 How to make Stovetop S'mores
Break the graham cracker in half.
Skewer one marshmallow on fork or skewer.
Turn the flame on high.
Hold marshmallow over flame, rotating constantly, until browned on the outside and soft on the inside – about one minute. (Note: FamilyFunPittsburgh likes our marshmallows burnt. So we set them on fire, blow out the fire, and then do it again until the marshmallow resembles a meteor. Yum!)
Put the marshmallow on the graham cracker, place the chocolate on top of the marshmallow, top the S'more with the other graham cracker, and press it together so the marshmallow melts the chocolate.
Enjoy your S'more!