FamilyFunEats – Orzo with Carrots, Scallions, and a White Wine Sauce
This is a FamilyFunHome favorite. We like to challenge each other to create meals from two random foods. This challenge was "carrots" and "scallions" and it could not be a stir fry. This quick, light but filling dish can be made in less than 20 minutes. This recipe is for two servings. It can be easily scaled up to serve four by doubling the amounts. Add a fresh greens salad and some lemonade and you will have a fresh, tasty meal.
Ingredients:
1/2 cup Orzo
Boiling Salted Water
2 Tablespoons Oil (olive or canola)
2 Tablespoons Minced Garlic
2 Medium Carrots, julienne (sliced into matchstick-sized pieces)
3 scallions (green onions), sliced
1/2 cup white wine
1/2 cup low-sodium soy sauce
Salt, pepper, 1 tsp sugar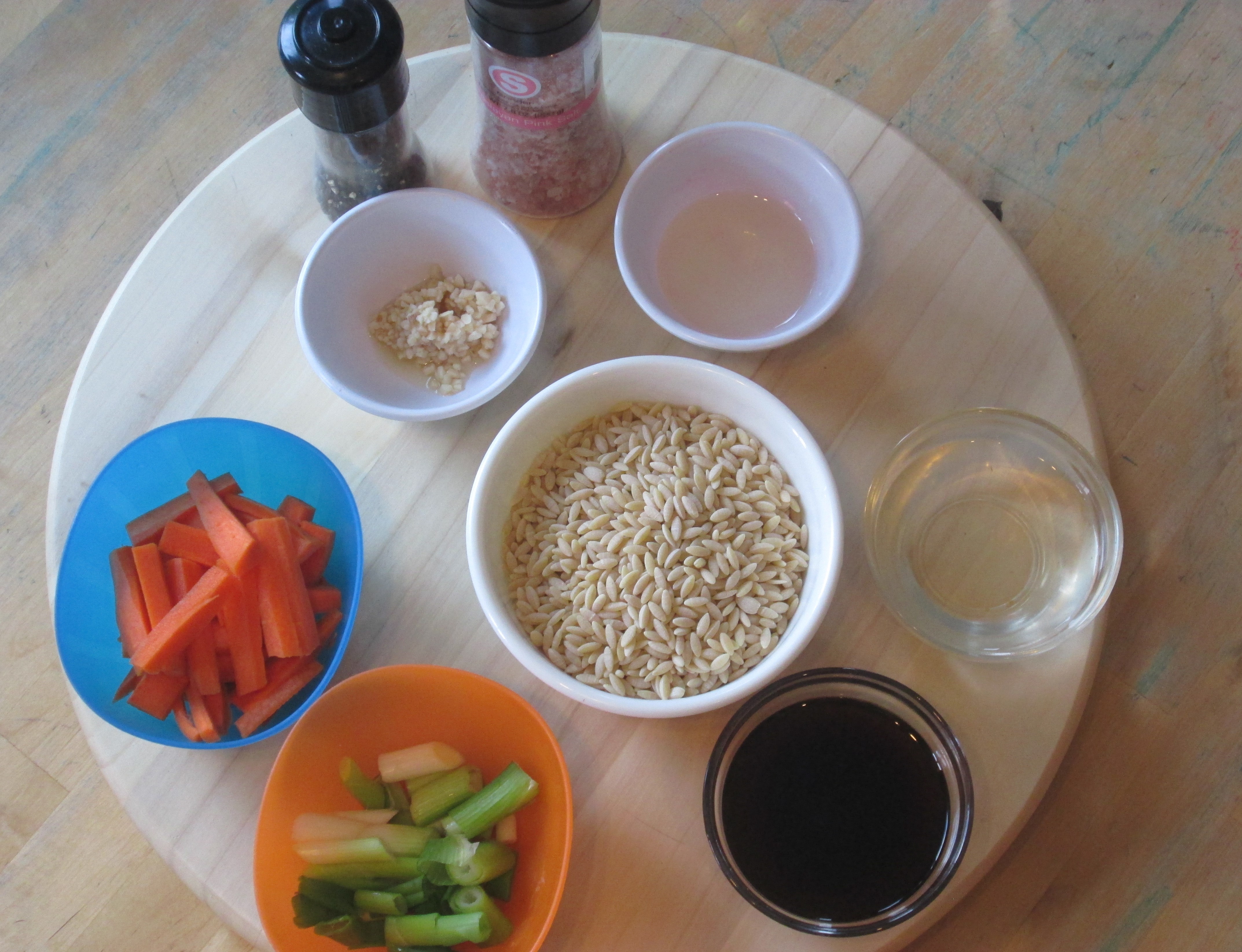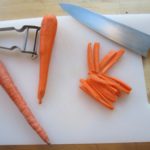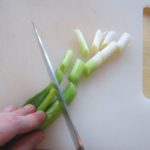 Add orzo to boiling salted water. Cook for 11 minutes. Drain and set aside.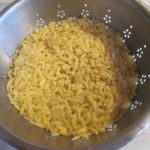 2. Heat medium-size skillet over medium heat. Add oil and garlic. Saute for one minite.
3. Add carrots. Season with salt and pepper. Saute for 2-3 minutes until carrots are crisp-tender.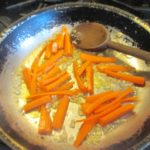 4. Add scallions to the skillet. Saute for one minute.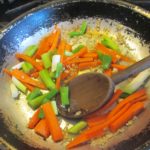 5. Add wine and soy sauce. Reduce to 1/2 cup, stirring occasionally.
6. Add sugar. Salt and pepper to taste.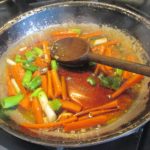 7. Remove from heat.
8. Place orzo on the serving plate. Spoon vegetables and sauce onto the orzo. Serve immediately.