Stout PGH – Pittsburgh'sBrazilian Jiu Jitsu and MMA Gym
by Janet Jonus photo courtesy of Stout PGH
Are your kids into MMA? Do they love to watch UFC bouts? Are you looking for a place for them to train in a safe, encouraging environment? Then head to Stout PGH, Pittsburgh premiere Brazilian Jiu Jitsu and MMA training facility.
Stout PGH is Pittsburgh premier Brazilian Jiu Jitsu (BJJ) gym with classes in BJJ, Striking Arts including Muay Tai, Kickboxing, and Boxing, and MMA (Mixed Martial Arts) for ages four through adults. There are classes for all levels. Kids start with basic skills and move through the curriculum, adding to their skill-set. Parents are encouraged to take a class while their kids are in their own classes.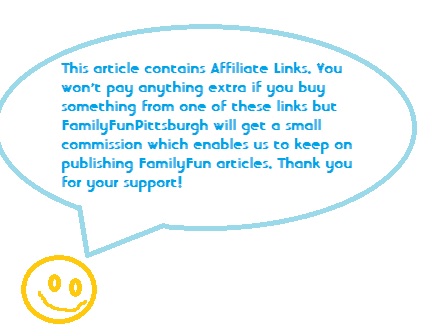 Stout PGH is proud of their family-oriented programming. Owner Warren Stout says, "We have many families that train here." Stout PGH schedules classes so kids and their parents can train at the same time. "Usually the kids get into it first and then the parents decide to take a class. Pretty soon the whole family is here training."
Brazilian Jiu Jitsu grew from the Japanese fighting arts in the early 1900's. Eventually, a Japanese style of fighting, based on judo, made its way to Brazil. The Gracie family took up the mantle and developed what has become known as Brazilian Jiu Jitsu. Jiu Jitsu is based on the idea that a weaker opponent can defeat a stronger opponent by taking the fight to the ground and then using training and techniques to win. The majority of Jiu Jitsu training is ground-based. The opponents use leverage, moves, and locks to gain a win.
Mixed Martial Arts has its roots in Brazilian Jiu Jitsu for both technique and in the development of the modern Mixed Martial Arts competitions. Stout PGH offers classes in Brazilian Jiu Jitsu for kids and teens. Older teens and Adults can train in the Striking Arts including Muay Tai, Kickboxing, Boxing, and MMA
Warren Stout got into the wrestling when he was eight years old. After graduating from Lehigh University, Warren discovered Jiu Jitsu. He travelled to Brazil to train with the Rolles Gracie, one of the members of the Gracie family, founders of Brazilian Jiu Jitsu. Warren trained with Renzo Gracie in New York City. Stout PGH is a member of the Renzo Gracie Association.
Jiu Jitsu is an individual sport but teamwork is the key to training. Every class involves training with partners. Kids are also picked to lead their classes during warm-ups and cool-downs. Kids get to demonstrate their skills during class and to teach their classmates the skills they have learned. Stout PGH follows a training curriculum based on the belts promotion system consistent with the IBJJF International Jiu Jitsu competition governing body. Participants learn skills relevant to the "belt" color they are working on.
Stout PGH is a complete gym with classes for the whole family. Kids can start their Jiu Jitsu training in the 4-5 year old classes. "We start with the basics but we make them into games," Warren Stout says. "Kids learn skills through gameplay." Kids in this class learn body movement, blocking, and position skills. (FamilyFunPittsburgh observed part of this class. The kids loved it.)
The 5-8 age group is split into two levels – beginner and advanced. The beginners learn basic techniques like how to guard and how to use the legs. Kids work together on drills and practice. The Advanced class is by invitation only. "When the instructor feels the kid is ready, they move up to the Advanced class," he explains. This usually happens in 6-12 months of training, depending on how often the child trains. Sparing partners are chosen depending on size and experience to keep everyone safe.
The 8-13 age group is also separated into two levels – beginner and advanced. "We have beginner levels for all age groups," Warren Stout explains. "Anyone can start training at any age." Beginners learn basic techniques with emphasis on leg and ground work. The advanced classes for 10-14 year olds are often on the competitive team or competing. Strategy and skills on scoring points are highlighted. "But you don't have to compete," Warren Stout says. "Most of our kids don't compete. They just want to improve their skills."
There are many benefits to training in Jiu Jitsu. "Kids develop balance, flexibility, strength, and cardio," he says. Kids also learn mental acuity and focus through training. The best part of Jiu Jitsu training is, "Everyone participates. Nobody is sitting on the bench."
Stout PGH believes in three principles – Fitness, Focus, and Fun. "We are not a disciplinarian academy", he explains. "We want everyone to have fun."
BJJ and MMA are excellent physical workouts. BJJ develops balance, agility, endurance, and strength. Students build focus through repetitive training, routines, and positive reinforcement. Students teach a part of the class in every class so they can transfer their knowledge and skills to other students. "You have to make it fun," Warren says. "We do that through games and a lot of positivity."
Most importantly, BJJ builds a sense of personal accomplishment. "Training in BJJ creates a sense of personal confidence and growth," according to Warren Stout. "Kids learn to focus. They learn techniques so when they are in a challenging situation, they have the skills to succeed."\
The Basics
Stout PGH has two locations – one in the Strip District and one in Cranberry Township. The Strip District location is new. The space is wide open, with two large gyms, a smaller weight/bag room and gym, a sauna, and changing rooms. The facility is clean and modern. The main gyms are open to the parent's waiting area so parents can observe classes, if they aren't taking a class themselves.
There are Youth classes daily. The schedule changes seasonally so always check with Stout PGH before heading over. As of June 1, there is a Youth BJJ class at 430PM for kids 5-8 and a Youth BJJ class at 530PM for kids 8-13 on Mondays, Wednesdays, and Thursdays. On Tuesday the 5-9 year old class is at 530PM and the 8-13 class is at 630PM. There is an Advanced Youth class on Fridays at 530PM. There is a Little Super Heroes class on Wednesdays and Thursdays at 445PM for 4-5 year olds. There are Youth BJJ classes on Saturdays at 1000AM for 5-8 year olds, 8-13 year olds, and a Little Super Heroes class for 4-5 year olds.
There are adult classes daily including classes at 645AM before work, at 1200PM and at 100PM for a lunchtime workout, and in the evenings. Adult classes are in BJJ, MMA techniques. Kickboxing, Bag Classes, Strength & Fitness Classes, Metabolic Conditioning Classes, and Aerial Silk Classes. There are open gyms for all skill levels. There is a Self Defense Class at 630PM every Wednesday.
The Cranberry location has Youth classes daily. On Mondays and Thursdays there is a 5-8 year old BJJ class at 430PM and a 8-13 year old BJJ class at 530PM. There is a Little Super Heroes class at 430PM on Mondays and Wednesdays. There is a Cyber/Homeschoolers BJJ class on Mondays at 330PM and a Cyber/Homeschoolers Kickboxing class at 330PM on Wednesdays. Tuesdays offerings include an Advanced Youth class for 5-8 year olds, and Advanced class for 8-13 year olds at 530PM and a Beginner's Youth BJJ class at 530PM. There is a 5-8 year old BJJ class on Wednesdays at 430PM. There is a Youth BJJ class for 5-8 year olds and another class for 8-13 year olds on Saturdays.
There are adult classes daily in BJJ, Kickboxing, MMA techniques. There is a Self Defense Class every Saturday at 1100AM.
StoutPGH is located at 2626 Railroad Street, Pittsburgh PA 15222. Stout PGH North is located at 20804 Route 19, Unit A, Cranberry Twp PA 16066. For more information, call or text: 412-888-9797 or head to http://stouttrainpitt.com/