FamilyFunArts: Tissue Paper Heart Craft
by Janet Jonus
This tissue paper heart is perfect for Valentine's Day or a birthday. It is easy to make for preschoolers through teens. Be creative. You can use any colors. FamilyFunHome used pinks, reds, and whites for Valentine's Day.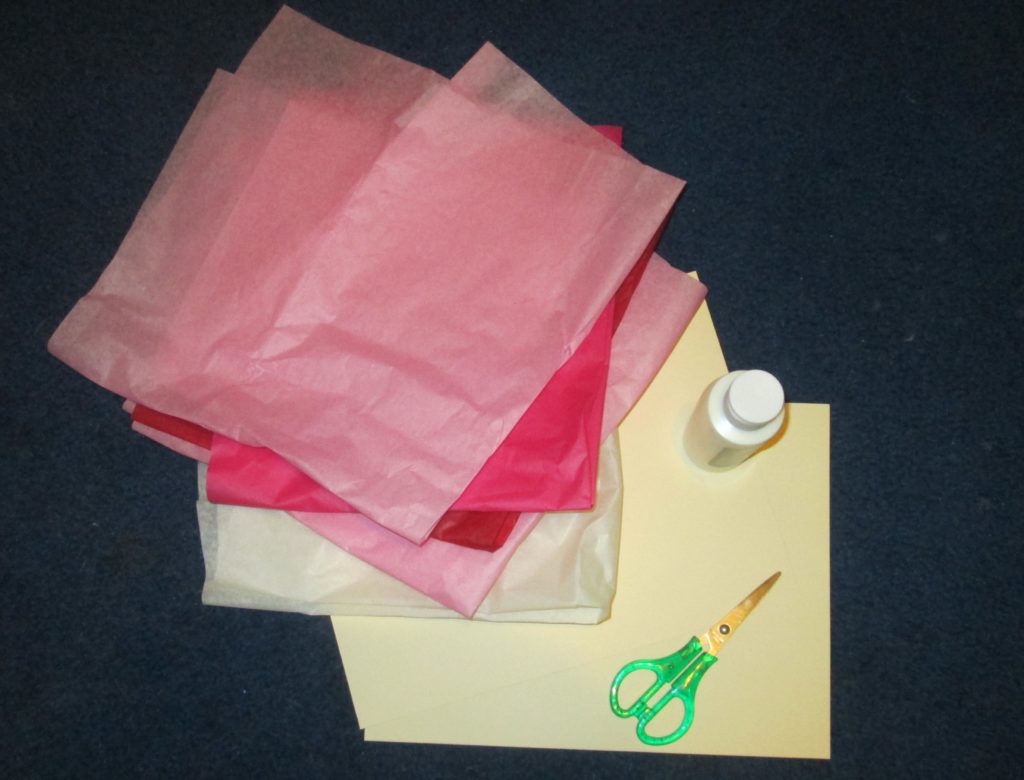 Supplies to Make your Tissue Heart:
One piece of card stock
One piece of white paper
Tissue paper in various colors
Scissors
White Glue
How to Make your Tissue Heart:
Step One: Fold the white paper in half. Cut out a heart shape. Use this heart shape as a stencil.
Step Two: Use your stencil to trace a heart onto the card stock. Cut out the heart.
Step Three: Tear up the tissue paper into small pieces, keeping the colors separated.
Step Four: Spread white glue on the card stock heart.
Step Five: Cover the heart in pieces of tissue paper.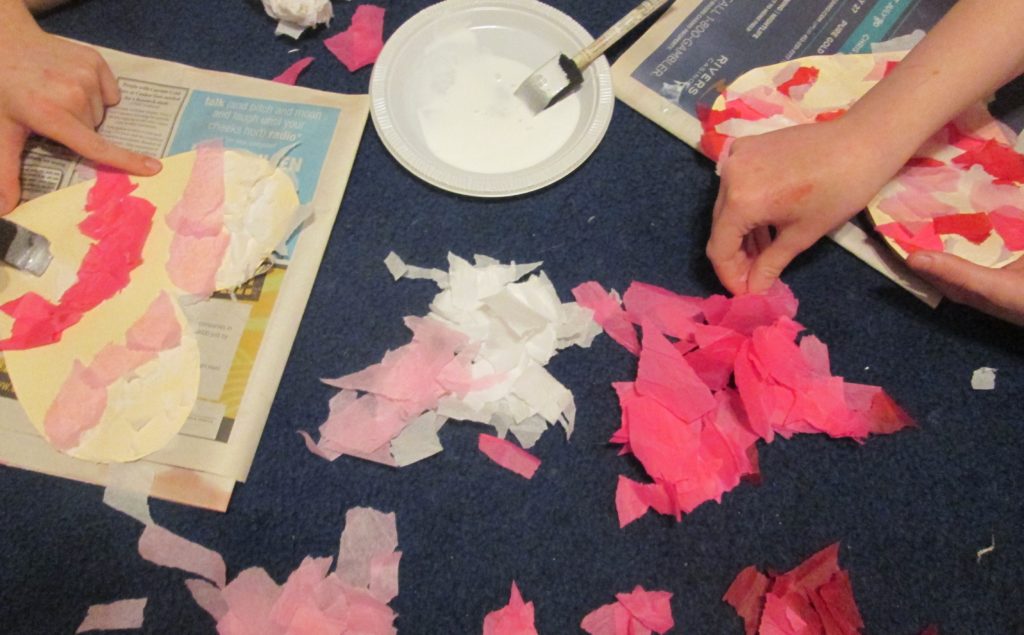 Give your heart to someone special or hang it on your Art Wall.